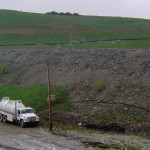 It is incredible to think that a large mass of rotting garbage could yield any positive results. One may be surprised to learn that landfills can actually provide benefits, aside from a place to dump our trash.
At landfills around the world, rotting garbage produces methane, a landfill gas that can be used to produce electricity and/or heat. Once captured, these landfill gases can be burned in Internal Combustion Engines or turbines in order to generate power. This marvel is known as "waste-to-energy."
The waste-to-energy market is a growing field that provides a great deal of benefits to end users. Many industrial and commercial sites such as process plants, prisons, and schools are already turning to landfill gas to power engines or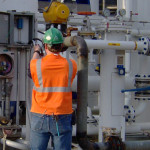 turbines for electrical power. This is a very economical way of generating power that is not pulled in from the grid. For these end users, a local landfill can be a blessing in disguise.
As one can imagine, landfill gas needed to power engines and turbines is considered "dirty." The gas generated from landfills can contain many things that are harmful to the prime movers (engines and turbines). Some of the more common contaminants found in landfill gas are Volatile Organic Compounds (VOC's), Non-Methane Organic Compounds (NMOC's), and Siloxanes. These contaminants can easily foul prime movers and must be treated and removed prior to their use.
Various Waste-to-Energy projects and gas treating projects create a high demand for jobs. This is clearly a good thing for the economy and hopefully the demand for these projects continues to rise in the future.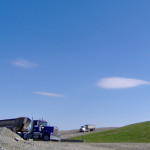 Venture Engineering & Construction, Inc. is a market leader for Waste-to-Energy projects, as well as gas treating/conditioning. Venture also manufactures a proprietary system to treat landfill gas prior to using for power generation. For more information on how Venture can help you with a Waste-to-Energy project, contact us at 412-231-5890.