Executive
Department Management
Project Managers
Robert F. Gambon, P.E.
Senior Project Manager / Senior Mechanical Engineer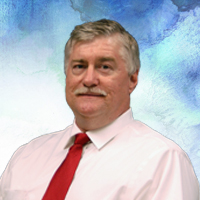 During his more than 30 years in the engineering profession, Mr. Gambon has worked on projects in 30 states, four Canadian provinces and 10 countries. He has been a member of the ASME for 30 years. He chose mechanical and power engineering expecting "The U.S. will always need engineers for power generation and heavy industry."
Mr. Gambon's experiences are in the management, coordination, and execution of industrial process and power generation projects. His expertise includes the preparation of pre-investment studies, project development, problem solving studies, scope and estimate studies, heat and mass balances, stress analysis, preliminary designs, detailed designs, engineering specification preparation, equipment procurement and multi-discipline project management.
After earning a full scholarship to The Cooper Union for the Advancement of Science and Art (New York, NY), Mr. Gambon graduated with a B.E. in Mechanical Engineering. He is a licensed Professional Engineer in California, Florida, Georgia, Kentucky, North Carolina, New Jersey, Pennsylvania, West Virginia and New York.
Describing the profession, Mr. Gambon said, "Consulting engineering is an opportunity to help those in need; sometimes as an extra set of hands, sometimes as an extra brain and occasionally as the only brain, applying 100 years of technology to solve problems and improve the human condition."
In addition to the many successful consulting studies and design projects, Mr. Gambon's achievements in the field include having several published writings. These include: Co-authoring section 17.5 of the 11th edition of Marks Standard Handbook of Mechanical Engineering (2007) on the "Cost of Electric Power," ghost writing for two Power Engineering articles spotlighting specific power plants, and authoring a technical paper on the application of "Diesel Coal Combined Cycle" using Wartsila Diesels and coal fired steam plants in Mexico.
The goal Mr. Gambon has for Venture is, "[to] help Venture grow and optimize its product preparation, while keeping an open mind for unique solutions, and the synergy of old and new technologies."