Executive
Department Management
Project Managers
Dave Moniot – President & CEO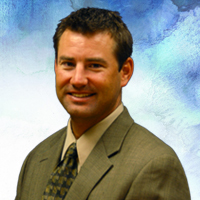 President & CEO Dave Moniot has been working in the engineering profession for 19 years. Mr. Moniot is active in several professional organizations and in the local community.
"I'm a technology geek and as a kid I most enjoyed tinkering with and fixing things, inventing new ways to make things better (at least in my own mind) and engineering seemed like a good way to learn about technology," Mr. Moniot said in response to why he entered the profession.
Mr. Moniot is active in the American Institute of Chemical Engineers and the International Society of Pharmaceutical Engineering to name a few. He has also been a member of the Publications Committee for Pittsburgh Engineer, the quarterly publication for the Engineers Society of Western Pennsylvania.
In addition to being an active member in professional organization, Mr. Moniot sits on the Board of Directors for Sargent Electric, a 100 year old Pittsburgh-based union electrical contractor, which he is also an owner.
Outside of engineering, Mr. Moniot is active in his community serving as a 7th grade CCD teacher (Catholic Sunday School), and he is a youth sports coach. Mr. Moniot enjoys hunting, time with the family and watching the Pittsburgh Penguins and Pittsburgh Steelers.
Mr. Moniot follows some wise words stated by Aristotle: We are what we repeatedly do. Excellence, then, is not an act, but a habit. With this in mind, Mr. Moniot's goal for Venture is, "To remain a Pittsburgh-based and owned company, serving our process, energy, and other customers, and to be the engineering firm of choice in our markets."