Executive
Department Management
Project Managers
Don Olmstead, P.E., P. Eng.
Executive VP, Principal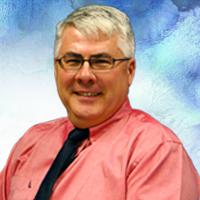 Native of Ottawa, Canada, Don Olmstead is a 30-year veteran of the engineering profession, which runs in the family. His father and brother are electrical and mechanical engineers, respectively. Mr. Olmstead is a registered professional engineer in Pennsylvania, Ontario and Alberta and is also a member of NFPA.
The experience Mr. Olmstead has includes fabrication, design, engineering management, construction and claims experience, strong commissioning background, water, and wastewater experience. He earned his Bachelor's of Science in Engineering from University of Guelph, Ontario, Canada and his Masters of Science in Civil Engineering from University of Pittsburgh.
Engineering was not Mr. Olmstead's first choice of professions. His first career path was life sciences but this was "disillusioning." After finding engineering to be more definite and rigorous, Mr. Olmstead chose it for his career. "Ultimately, it's all about building or fixing. We help with that. I like to build and fix."
In 1985 Mr. Olmstead won a "These Mortal Words" contest, sponsored by the Pittsburgh Press, a humorous writing contest. Other activities enjoyed during his time away from work include outdoor activities and home improvement but he "now has little time for it."
Develop a corporate culture that is idea friendly and fosters critical thinking .
Continued commitment to best-in-class tools.
Develop a library of resources for our clients on topics that are hard to get your arms around.
Broader client-base within our target markets of energy and process industries.
More participation in professional organizations and educational institutions.
By continuing in Venture's current direction, these goals are well in-sight.