Executive
Department Management
Project Managers
Kevin S. O'Connor – Project Manager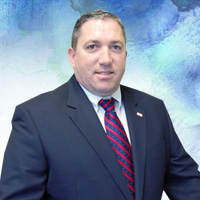 "As a 4th generation pipe tradesman, Construction runs, in my family. I enjoy the challenges, the achievements, and the teamwork associated with Engineering and Construction Project Management."
That is why Kevin S. O'Connor chose the engineering profession.
Mr. O'Connor has a broad base of knowledge and experience in engineering and construction from his time as a journeyman steamfitter (LU 475 Newark, New Jersey) through to project management certification (The Performance Institute). This experience exemplifies an understanding of the several hierarchy levels that are involved in the design and construction, or fabrication, of a plant or process.
From this experience, Mr. O'Connor describes the profession as "dynamic, challenging and rewarding."
While in the U.S. Army, Mr. O'Connor earned two significant leadership awards. The first award was the Armor Association Award for Outstanding Knowledge and Leadership. The second award was the Excellence in Cavalry Award.
Outside of working in Venture's office, Mr. O'Connor keeps busy with family activities with his wife and five boys. They enjoy traveling, attending live sporting events, home improvement projects, reading nonfiction and biographical books, building and painting small scale models and figures, and outdoor activities such as golf, surfing, snowboarding, mountain biking and backpacking. He also collects sports cards with his youngest son and has published articles in the Sports Card Forum monthly e-zine.
Mr. O'Connor's goal for Venture Engineering is to help grow Venture into the premiere engineering and construction management service provider and the prime choice for the process and energy industries.
"There are no secrets to success. It is the result of preparation, hard work, and learning from failure," as quoted from former Secretary of State Colin Powell.