Executive
Department Management
Project Managers
Robert McCarthy – Project Manager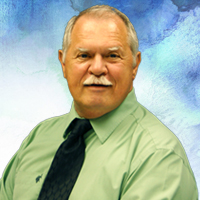 Bob McCarthy, project manager, likes "seeing the result of building something from nothing," which is why he entered the engineering profession. His education background includes: Pennsylvania State University, E.I.T. course and Westinghouse Technical Night School.
After working in the field over 47 years, with 17 years experience as project manager, and being from the neighboring community McKeesport, he describes engineering in Pittsburgh as "a roller coaster of emotions."
Mr. McCarthy's experience creates a strong knowledge-base in the engineering and design of piping systems for process and plating lines, Z-mills, cold mills, hot mills, chemical plants, oil refineries, coke plants and blast furnaces. With such experiences, he's developed a long and diverse list of piping expertise. The list includes: roll coolant, hydraulic, pneumatic, oil, grease, caustic, acids, cooling water, fire protection, fume exhaust, steam, condensate, gas oxygen systems and deionized water systems.
In 1993, Mr. McCarthy had the honor of winning the "J. V. Kaminski, Jr. Merit Award" at Continental Design. This award was presented to the company's employee of the year. The award was named in honor of company founder, Mr. Kaminski, who died one year after the Continental Design was started.
In his free time, Mr. McCarthy enjoys playing poker and golf. He lives by the mantras, "If it's nearly right, it's wrong" and, "Treat people the way you want to be treated." The main goal he has for Venture Engineering is, "to see Venture develop its full potential and [continue to be] successful."