Executive
Department Management
Project Managers
William Slatosky – Chief Technical Officer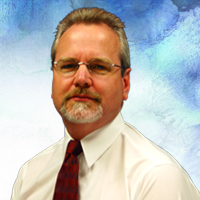 Two U.S. patents and several awards into his career, Bill Slatosky's next big move was joining with Venture as one of its first employees. Since then, he has continued on his path of success.
Mr. Slatosky is a successful cross-functional senior level operations and engineering leader. He has developed strong product development, process improvement, cost reduction and staff development initiatives through integration of operations, engineering, finance, quality management, supply chain, procurement and marketing.
He has project management expertise leading equipment and facility expansion projects. Awards held include: Six Sigma Master Black Belt Certification, gold Kaizen Awards, silver Kaizen Awards, and Presidents Award for outstanding performance an contributions at Sony. Patents include: Enhanced Oil and Gas Recovery using Lewis Acid Well Injection and Apparatus Design for Under-wrapping Shrink Sleeve Packaging.
In addition to award and patent achievements, Mr. Slatosky was featured on a WPGH manufacturing special on CRT and was honor in Japan and on TV news for winning the Presidential Kaizen Award.
Mr. Slatosky describes the profession as, "Intellectually rewarding to derive solutions to problems and work these solutions through to completion. [It is] frustrating when politics, poor economic conditions and individual's lack of vision inhibit innovation and technological growth."
Mr. Slatosky is a member of the American Institute of Chemical Engineers and enjoys skiing, watching Pittsburgh sports teams, and spending time with his four children, in which he is often their shuttle service.
The main goal Mr. Slatosky has for Venture Engineering is for it to "grow into one of the top process engineering firms in the northeast between New York and Chicago."