Venture Automation Engineer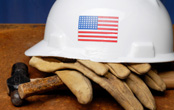 Venture Engineering recognizes that in order to better serve our clients, we need to employ the best and the brightest engineering professionals. Please fill out the provided form and send us your full cover letter and resume (instructions on the right) so we can consider how your talents will best fit our team.
Automation Engineer Description
Title: Automation Engineer
Reports To: Vice President, Las Vegas
Department: Engineering
Primary Purpose of the Job: Responsible for designing and implementing high levels of automation in industrial applications. The Engineer will be required to specify, program, install, and troubleshoot automation systems.
Essential Duties:
Developing control system architecture, panel design drawings, instrument data sheets, IO drawings, programming and HMI configuration using Allen Bradley and Rockwell software architecture. On-Site Support including systems configuration and implementation, troubleshooting, preventative and corrective maintenance.
Perform complete I/O checks on all equipment attached to the PLC and fix any wiring, HMI, or programming errors in a timely manner.
Develop procedures for use and train operators
Configure Allen Bradley networks via RS Linx Classic and RS Linx Enterprise to communicate through Ethernet IP, ControlNet, and DeviceNet for processor and HMI data flow.
Required Education: 4-year engineering or computer science degree or other relative degree
Required Experience and Skills:
10+ years of experience in automation and programming
PLC/DCS experience is a MUST
PLC experience: Rockwell Compact Logix, Toolkit, Panelview HMI, Modicon, GE
DCS experience: Provox, DeltaV, Honeywell, TDC/PKS, ABB
Experience in industrial setting
Waste water treatment experience a plus.
Hands on problem solving skills
Control panel design
IO and programming
Panel configuration, power distribution, control room plans, module wiring, electrical area classifications, functional control specifications.
Serve as customer interface
Commissioning and startup experience a must.
Strong written and verbal communication skills
Ability to travel is required
Competencies:
Organized
Ability to develop and implement new approaches and solutions to problems
Excellent Work Ethic
Focus/Attention to Detail
Coachable
Team Player
Excellent Mentor and Trainer
Compliance Requirement:
Comply with all Venture Policies, professional conduct, and engineering practice ethical standards.
Physical Demands:
The physical demands described here are representative of those that must be met by an employee to successfully perform the essential functions of this job. Reasonable accommodations may be made to enable individuals with disabilities to perform the essential functions.
Incumbent will work primarily in an office environment and will be required to sit for extended periods of time and move between offices and buildings as needed. Incumbent will be required to use a computer with keyboard, telephone or handheld mobile device for extended periods of time, and office machinery as needed. Incumbent will be required to independently travel to outside construction, meeting, and event locations.
Incumbent must be able to see, hear, speak, and perform tasks requiring manual dexterity.
Work Environment:
The work environment characteristics described here are representative of those an employee encounters while performing the essential functions of this job. Reasonable accommodations may be made to enable individuals with disabilities to perform the essential functions.
The work location is a climate controlled indoor office. Incumbent will be expected to work in several projects/assignments simultaneously and may need to work outside of core operating hours as requested. Travel to outside locations will expose the incumbent to weather conditions.
Application Directions
Email, mail, or fax your full resume to the contact information below.
Mailing Address
Venture Engineering
Attn: Human Resources
8329 W. Sunset Road
Suite 210
Las Vegas, NV 89113
Phone: 702-891-0026
Fax: 702-891-0229
Email Address