Venture Structural Engineer Careers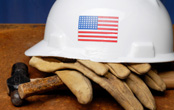 Venture Engineering recognizes that in order to better serve our clients, we need to employ the best and the brightest engineering professionals. Please fill out the provided form and send us your full cover letter and resume (instructions on the right) so we can consider how your talents will best fit our team.
Civil/Structural Engineer Description
Title: Civil/Structural Engineer Level V, Concrete concentration (Exempt)
Reports To: Manager – Civil/Structural Engineering
Department: Civil/Structural
Primary Purpose of the Job:
Performs assignments designed to apply professional knowledge and abilities, requiring application of standard techniques, procedures, and criteria in carrying out a series of related engineering tasks.
Essential Duties:
Exercise of sound technical judgment is required on details of work and in making selections and adaptations of engineering alternatives.
Prepares and/or checks complex structural calculations with consideration given to appropriate design codes.
Plans, coordinates, and reviews other engineer's and drafter's work.
Serves as a project task leader within department for various industrial, commercial, and public sector projects.
Coordinates these projects with clients, contractors, outside consultants, and Venture staff, including other engineering disciplines, project managers, department management, and upper management.
Assists the Manager of Civil/Structural Engineering with preparation of proposals, department manhour forecasts, and department internal and external reporting.
Performs construction management and field engineering duties on field construction projects as assigned.
Prepares construction documents including plans and technical specifications.
Uses Deltek for completion of weekly time reports, expense statements, and project reporting to project management, department management, and upper management.
Assists with Venture sales efforts as assigned including interaction with potential customers.
Other Skills and Abilities:
Experience with reinforced concrete design including foundations.
Light and heavy industrial experience.
Ability to function as a team player.
Ability to travel domestically and internationally if required for short term site visits.
Ability to perform required field work such as climb stairs and ladders, wear required safety gear, pass plant safety training and drug testing.
Familiarity with applicable design and building codes.
Skilled in the use of STAADpro and/or other structural engineering simulation and modeling computer software.
Good communication skills.
Required Experience and Education:
Bachelor of Science – Civil Engineering from an accredited college or university. Master of Science – Civil Engineering from an accredited college or university is an attribute.
10+ years of engineering experience preferred.
Required Licenses or Certificates:
PE Certification
Valid driver's license for state of residence.
Valid passport or the ability to get one.
Valid major credit card for travel expenses (reimbursed monthly based on expense account submittal).
Working Conditions:
Occasional overtime work as required by project schedule (generally 0 to 8 hours per week).
Multiple concurrent projects or tasks.
Frequent schedule deadlines.
Travel will be required; both one day round trips and overnight for multiple days. These trips may require time outdoors in rain, snow, cold, or heat, or indoors in hot conditions.
If involved in facility commissioning support or construction management there could be extended time at a remote site.
Work will be required in industrial facilities; both operating and under construction. These facilities can require the use of stairs, tolerance of heights, noise, dirty conditions, and cramped quarters and always require constant attention to surroundings for personal safety.
Commercial Flights will be required on occasion.
Safety Hazards of the Job:
Majority of work is under general office conditions. There will be plant site visits for information gathering at industrial facilities both operating and under construction.
Proper safety training and supervision will be provided but personal responsibility for safety is paramount.
Initial Application
[customcontact form=1]
Application Directions
Step 1: Fill out the resume application on the left of this page.
Step 2: Email, mail, or fax your full resume to the contact information below.
Mailing Address
Venture Engineering
Attn: Human Resources
1501 Reedsdale Street
Suite 505
Pittsburgh, PA 15233
Phone: 412-231-5890
Fax: 412-231-5891
Email Address