Document Control Administrator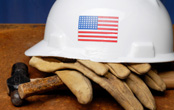 Venture Engineering recognizes that in order to better serve our clients, we need to employ the best and the brightest engineering professionals. Please fill out the provided form and send us your full cover letter and resume (instructions on the right) so we can consider how your talents will best fit our team.
Document Control Administrator Description
Title: Document Control Administrator
Reports To: Manager of Projects
Department: Project Management
Primary Job Purpose:
The primary purpose of this position is to coordinate and maintain Company's Document Control system.
Essential Duties:
Support project managers in the development and maintenance of documents, such as meeting minutes, drawings, specifications,        transmittal memos, approvals, and related items.
Scan, organize, and maintain documents in accordance with the companies project lifecycle procedures.
Archive inactive records/documents in accordance with company or project records retention policies and control the retrieval of documents.
Timely distribution of latest revision level documentation to all appropriate users and ensure that obsolete documentation is removed from distribution.
Perform general clerical work, such as filing, copying, and creating documents.
Receive and process Requests for Information (RFIs) from employees, clients or subcontractors and maintain the requests via tracking logs.
Assist in file migration and audits as necessary.
Assist in the development, maintenance and implementation of procedures for digital file management and digital file transfer, including identification and use of external document management software solution.
Perform other duties as assigned.
Assist with procurement as needed.
Required Education:
Associate's degree in Business or related field, or equivalency.
Required Experience and Skills:
Minimum of two (2) years of document control experience.  Experience in the Engineering industry is preferred, but not mandatory.
Proficient with Microsoft Office Suite (Word, Excel, Access, PowerPoint) and SharePoint.
Competencies:
Time Management
Interpersonal Skills
Communication
Multi-tasking
Work Ethic
Coachability
Focus/Attention to Detail
Accuracy
Compliance Requirement:
Comply with all Venture Policies, professional conduct, and engineering practice ethical standards.
Physical Demands:
The physical demands described here are representative of those that must be met by an employee to successfully perform the essential functions of this job. Reasonable accommodations may be made to enable individuals with disabilities to perform the essential functions.
Incumbent will work primarily in an office environment and will be required to sit for extended periods of time and move between offices and buildings as needed. Incumbent will be required to use a computer with keyboard, telephone or handheld mobile device for extended periods of time, and office machinery as needed.
Incumbent must be able to see, hear, speak, and perform tasks requiring manual dexterity.
Work Environment:
The work environment characteristics described here are representative of those an employee encounters while performing the essential functions of this job. Reasonable accommodations may be made to enable individuals with disabilities to perform the essential functions.
The work location is a climate controlled indoor office. Incumbent will be expected to work in several projects/assignments simultaneously and may need to work outside of core operating hours as requested.
Application Directions
Email, mail, or fax your full resume to the contact information below.
Mailing Address
Venture Engineering
Attn: Human Resources
100 Global View Dr
Suite 600
Warrendale, Pa. 15086
Phone: 412-231-5890
Fax: 412-231-5891
Email Address