Electrical Staff Engineer II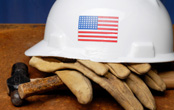 Venture Engineering recognizes that in order to better serve our clients, we need to employ the best and the brightest engineering professionals. Please fill out the provided form and send us your full cover letter and resume (instructions on the right) so we can consider how your talents will best fit our team.
Electrical Staff Engineer II Description
Title: Electrical Staff Engineer II
Reports To: Electrical Manager
Department: Electrical
Location: Warrendale, PA
Primary Purpose of the Job: Perform electrical system design work either under direction of the Lead Electrical Engineer or acts as Lead Engineer on small projects. In general, performs more advanced work and is able to act independently with some supervision.
Essential Duties:
Development of motor list and drawings such as one-lines, motor control schematics (3-lines), grounding, lighting design, conduit and cable schedules and conduit plans/interconnects.  Coordinate designer work as needed.
Provide support to Process for PID development, to Mechanical for plant layout and Instruments for motor control philosophy.
Develop electrical distribution hardware specifications.
Perform necessary electrical calculations for cable sizing, heat tracing, and system design per NEC or other specified job standards.  These calculations may require the use of department or vendor software packages.
Perform necessary electrical short circuit, load flow, relay coordination and arc flash studies.
Participate in training to improve skill set and develop abilities for advancement.
Ability to use company software packages including basic project management tools.
Help with estimating and proposal work.
Ability to organize required work to complete a project and direct designers in this process.
Knowledge of NFPA 70 (National Electric Code) and familiarity with international standards (IEC).
Ability to travel domestically and internationally if required.  May involve extended site time for startup duties.
Ability to perform required field work such as climb stairs and ladders, wear required safety gear, pass plant safety training and drug testing.
Perform additional duties as assigned.
Required Experience and Education:
Must have a Bachelor of Science degree in an Electrical discipline or equivalent job experience.
2 to 10 years of experience in the field of electrical design.
EIT strongly preferred with planned advancement towards PE.
Competencies:
Time Management
Interpersonal Skills
Communication
Ability to Multi-task
Work Ethic
Coachability
Leadership
Focus/Attention to Detail
Accuracy
Analytical
Compliance Requirements:
Comply with all Venture Policies, professional conduct, and engineering practice ethical standards.
Required Licenses or Certificates:
Valid driver's license for state of residence.
Valid passport or the ability to get one.
Physical Demands:
The physical demands described here are representative of those that must be met by an employee to successfully perform the essential functions of this job.  Reasonable accommodations may be made to enable individuals with disabilities to perform the essential functions.
Incumbent will work primarily in an office environment and will be required to sit for extended periods of time and move between offices and buildings as needed.  Incumbent will be required to use a computer with keyboard, telephone or handheld mobile device for extended periods of time, and office machinery as needed.  Incumbent will be required to independently travel to outside construction, meeting, and event locations.
Incumbent must be able to see, hear, speak, and perform tasks requiring manual dexterity.
Work Environment:
The work environment characteristics described here are representative of those an employee encounters while performing the essential functions of this job.  Reasonable accommodations may be made to enable individuals with disabilities to perform the essential functions.
The work location is a climate controlled indoor office.  Incumbent will be expected to work in several projects/assignments simultaneously and may need to work outside of core operating hours as requested.  Travel to outside locations will expose the incumbent to weather conditions.
Application Directions
Email, mail, or fax your full resume to the contact information below.
Mailing Address
Venture Engineering
Attn: Human Resources
100 Global View Dr.
Suite 600
Warrendale, PA 15086

Phone: 412-231-5890
Fax: 412-231-5891
Email Address