Venture Instrumentation and Controls Careers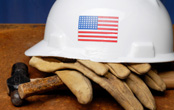 Venture Engineering recognizes that in order to better serve our clients, we need to employ the best and the brightest engineering professionals. Please fill out the provided form and send us your full cover letter and resume (instructions on the right) so we can consider how your talents will best fit our team.
Instrumentation and Electrical Designer (Level III) Description
Title: Instrumentation and Electrical Designer
Reports To: Manager Electrical
Department: Electrical Group
Location: Pittsburgh, PA
Primary Purpose of the Job: Perform computer aided drafting (CAD) and design, applying standard drafting methods, techniques, and procedures. Able to act independently or lead a team of designers, organizing the required work. May specialize in one or more areas of I&E design.
Essential Duties:
Ability to use AutoCAD software and advanced features such as Electrical. Demonstrates knowledge of job management.
Ability to organize required work to complete a project and direct other designers in this process.
Detailed knowledge of electrical plans (A/G and U/G), conduit details, wiring schematics, one-lines, loop drawings, panel design, and instrument installation details.
Knowledge of NFPA 70 (National Electric Code) and familiarity with international standards (IEC).
Plan drawing issues and transmittals to meet project schedules.
Help with estimating and proposal work.
Lead fact-finding field trips.
Participate in training to improve skill set and develop abilities for advancement.
Ability to use company software packages for timesheets, expense reports, project document control, and drawing management.
Supervisory Responsibilities: Lead teams of mixed ability CAD designers.
Other Skills and Abilities:
Ability to function as a team player.
Ability to travel domestically and internationally if required. May involve extended site time for start-up duties.
Ability to perform required field work such as climb stairs and ladders, wear required safety gear, pass plant safety training and drug testing.
Good communication skills.
During times of low utilization, may be reassigned to other tasks or even departments for work outside of programming scope. These assignments will generally be short term and are at the discretion of the department manager.
Required Experience and Education: 2 years of technical school in an accredited CAD program with some focus on electrical design or equal.
10+ years job-related experience specific to electrical and instrument design.
Required Licenses or Certificates:
Valid driver's license.
Valid passport or the ability to get one.
Working Conditions:
Overtime work as required by project schedule (generally 0 to 8 hours per week).
Multiple concurrent projects or tasks.
Frequent schedule deadlines.
Safety Hazards of the Job: The work may include short and long term on-site activities. Some plants may require specific safety training for site visits as well as drug testing.
Initial Application
[customcontact form=1]
Application Directions
Step 1: Fill out the resume application on the left of this page.
Step 2: Email, mail, or fax your full resume to the contact information below.
Mailing Address
Venture Engineering
Attn: Human Resources
1501 Reedsdale Street
Suite 505
Pittsburgh, PA 15233
Phone: 412-231-5890
Fax: 412-231-5891
Email Address