Venture Mechanical/Piping Designer II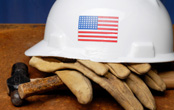 Venture Engineering recognizes that in order to better serve our clients, we need to employ the best and the brightest engineering professionals. Please fill out the provided form and send us your full cover letter and resume (instructions on the right) so we can consider how your talents will best fit our team.
Mechanical Designer Description
Title: Mechanical/Piping Designer II
Reports To: Piping Design Leader
Department: Process
Primary Job Purpose: The primary purpose of this position is to perform Mechanical/Piping system design work either under direction of the Lead Mechanical/Piping Engineer or Department Supervisor.
The Mechanical/Piping Designer II is a junior to mid-level position for a degreed designer or engineer working under direct supervision.  Among the essential duties are to participate in training experiences, learn new skills, and to demonstrate increasing proficiency and expertise with the Essential Duties listed below.  Years of experience do not guarantee promotion to a higher level, rather mastery of engineering skills will determine progression to higher levels.
Essential Duties:
Possess the essential skills of piping and hanger design, HVAC duct and equipment, field surveys, archive diving, and industrial equipment layout.
Work under the supervision of a senior designer or engineer.
Develop knowledge of 3-D modeling of piping, equipment and surrounding structures.
Perform design activities requiring some supervision.
Route pipe with relative ease and/or some supervision and handle related field assignments.
Prepare service estimates for design/drafting and capital cost estimates for piping and mechanical equipment.
Coordinate with other designers and seek senior assistance when required.
Coordinate with other engineering discipline designs, such as Civil/Structural and Electrical.
Perform other duties as assigned.
Required Education: Associates degree in Engineering or Construction Technology and computer aided design (CAD).
Required Licenses or Certificates:
Valid driver's license for state of residence.
Valid passport or the ability to get one.
Valid major credit card for travel expenses (reimbursed monthly based on expense account submittal).
Required Experience and Skills:
3+ years of job-related experience specific to mechanical and piping design.
Proficient in AutoCAD and Plant 3D.
Knowledge of P&IDs and how to use they apply to industrial processes.
Cross-discipline (Civil/Structural and/or Electrical) design experience preferred.
Competencies:
Time Management
Interpersonal Skills
Communication
Multi-tasking
Work Ethic
Coachability
Focus/Attention to Detail
Accuracy
Analytical
Compliance Requirement:
Comply with all Venture Policies, professional conduct, and engineering practice ethical standards.
Physical Demands:
The physical demands described here are representative of those that must be met by an employee to successfully perform the essential functions of this job. Reasonable accommodations may be made to enable individuals with disabilities to perform the essential functions.
Incumbent will work primarily in an office environment and will be required to sit for extended periods of time and move between offices and buildings as needed. Incumbent will be required to use a computer with keyboard, telephone or handheld mobile device for extended periods of time, and office machinery as needed. Incumbent will be required to independently travel to outside construction, meeting, and event locations.
Work Environment:
The work environment characteristics described here are representative of those an employee encounters while performing the essential functions of this job. Reasonable accommodations may be made to enable individuals with disabilities to perform the essential functions.
The work location is a climate controlled indoor office. Incumbent will be expected to work in several projects/assignments simultaneously and may need to work outside of core operating hours as requested. Travel to outside locations will expose the incumbent to weather conditions.
Application Directions
Email, mail, or fax your full resume to the contact information below.
Mailing Address
Venture Engineering
Attn: Human Resources
100 Global View Dr
Suite 600
Warrendale, Pa. 15086
Phone: 412-231-5890
Fax: 412-231-5891
Email Address