Venture Engineering & Construction, Inc. (Venture), a privately owned process engineering firm, with headquarters in Pittsburgh, PA is taking a unique approach to its business model – entrepreneurship.
Venture provides consulting engineering services to various industrial markets including: chemical, oil & natural gas, waste-to-energy, power, metals, pulp & paper, and general manufacturing. Venture works for some of the largest energy companies in the world, so could they simply stop there and continue status quo? "Absolutely not," said Business Development Manager Bill Slatosky Jr. "Not only has our entrepreneurial spirit allowed us to stay ahead of the competition, but we have also been able to better serve our clients."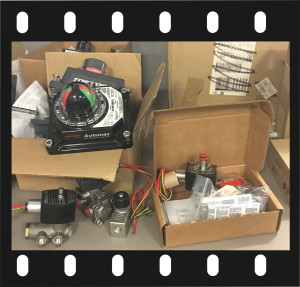 So what makes Venture entrepreneurial?
In 2007, Venture was busy providing consultation services to process industries. A large workload was coming in from the biogas market, a market where Venture was well known as experts and problem solvers. To that end, a key customer called on Venture to use their process engineering know-how to help solve a challenging problem.
The client wanted to take landfill gas and turn it into electricity by burning it in a gas turbine. As one could imagine, landfill gas is very dirty and ultimately this dirty gas caused fouling, or damage, inside of the gas turbine. Gas turbines and engines when fouled can severely damage and even ruin the equipment; repairs or replacements are extremely costly.
Venture stepped in and was able to engineer, design, and build a gas conditioning system from scratch that cleaned and treated the landfill gas in order to satisfy the turbine requirements. The system, known today as simply the "Venture Gas Conditioning System," was designed to remove siloxanes, and other harmful compounds found in the landfill gas stream. This was Venture's first time working as an OEM, and thus its equipment business was born.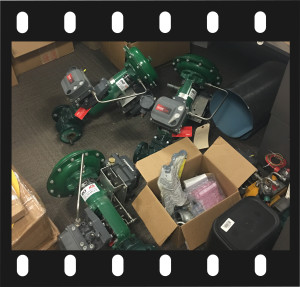 In addition to providing the physical systems, Venture used its entrepreneurial mindset and applied it to its equipment lines in the form of a parts and service group. Venture provides its clients a number of full-service packages related to its equipment. These include: training, media sales, parts sales and inventory management, field troubleshooting, automation/programming, field installation and commissioning, and phone/VPN support. It was this high level of service that helped Venture to solidify itself as a market leader in gas conditioning systems throughout North America.
Eight years later, Venture has provided gas treating systems to its clients in the biogas market and expanded its equipment offering into the growing natural gas market, locally in the Marcellus & Utica Shale region. The types of systems Venture has designed and fabricated include Natural Gas Liquids Adsorbers, field gas conditioning systems, gas compression systems, and pressure reducing stations.