Venture Electrical Engineer Careers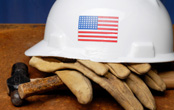 Venture Engineering recognizes that in order to better serve our clients, we need to employ the best and the brightest engineering professionals. Please fill out the provided form and send us your full cover letter and resume (instructions on the right) so we can consider how your talents will best fit our team.
Senior Electrical Engineer Description – Las Vegas, NV Office
Title: Senior Electrical Engineer
Reports To: Vice President
Department: Electrical Group
Primary Purpose of the Job: Lead engineer on electrical design projects.
Essential Duties:
Senior level position for a degreed engineer acting as project lead.
Perform assignments designed to develop professional knowledge and abilities in support of a project team.
Assist with management and preparation of proposals and presentations for new business opportunities.
Work well with other disciplines and experience levels.
Determine tasks and personnel required to perform project electrical scope of work. Manage project schedule for this work.
Knowledge of medium voltage equipment and distributions.
Use of Deltek Vision Project Software. Performance of calculations for power requirements and equipment sizing.
Prepare specifications and technical reports requiring minimal review. Prepare studies, due diligence reviews, capital cost estimates, and design document from conception through construction completion.
Oversee development of electrical specifications, including electrical construction work specification.
Perform advanced electrical calculations for system design per NEC or other specified job standards. These calculations may require the use of department or vendor software packages
Supervisory Responsibilities: Lead engineer on discipline specific projects
Required Experience and Education: Bachelor of Science in Engineering. Major in Electrical Engineering. Advanced degree (MS or MBA) is strongly preferred. 20 plus years of related experience.
Required Licenses or Certificates:
PE License (Nevada State)
Valid driver's license for state of residence.
Valid passport or the ability to get one.
Working Conditions:
Occasional overtime work as required by project schedule (generally 0 to 8 hours per week).
Multiple concurrent projects or tasks.
Frequent schedule deadlines.
Travel will be required; both one day round trips and overnight for multiple days. These trips may require time outdoors in rain, snow, cold, or heat, or indoors in hot conditions.
Work will be required in industrial facilities; both operating and under construction. These facilities can require the use of stairs, tolerance of heights, noise, dirty conditions, and cramped quarters and always require constant attention to surroundings for personal safety.
Commercial Flights will be required on occasion.
Safety Hazards of the Job:
Majority of work is under general office conditions. There will be plant site visits for information gathering at industrial facilities both operating and under construction.
Proper safety training and supervision will be provided but personal responsibility for safety is paramount.
Application Directions
Mailing Address
Venture Engineering
Attn: Human Resources
5512 S. Fort Apache Raod
Suite 100
Las Vegas, NV 89148
Phone: 702-891-0026
Fax: 702-891-0229
Email Address