Leadership
Integration of Engineering, Procurement, Fabrication, Construction (EPC/EPFC) with Operations & Maintenance (O&M) is a unique value proposition that Venture Engineering offers its clients.  This approach allows for extraordinary speed to market and totally unburdening the client of the headaches related to traditional project team transitions.  An integrated approach of operational (O) activities and related maintenance (M) planning is essential to reach operational excellence. By aligning strategies under one O&M management team, business processes are optimized while clients can focus on their core business.
Either through an integrated EPC-O&M approach, or stand-alone O&M services, we provide scalable, integrated O&M resources and services to allow our clients to focus on their core business activities.  Optimizing the performance of an industrial facility requires a meticulous application of technical expertise combined with business acumen. We focus on the fundamentals – safety, reliability, compliance and cost – as we strive to operate your plant the way it was designed and intended to be operated. We hire driven people, train and qualify them, implement effective processes, drive high performance and seek continuous improvement.
As organizations seek to protect capital investments, O&M are becoming increasingly critical services.  Providing scalable, integrated O&M resources and services, Venture has emerged as one of the prominent service providers for different sectors in some of the most challenging environments.  With our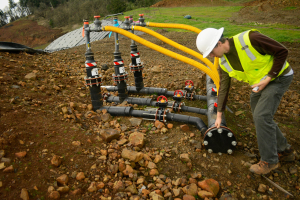 skilled operations, technical services and corporate staff bringing decades of experience and expertise, O&M services are focused to ensure that every asset we start-up, transition and manage operates safely at optimum performance and on a cost-effective basis.
Venture has extensive experience offering O&M services for landfill gas-to-energy (LFGTE) facilities across the United States that include landfill gas collection and control systems (GCCS), leachate and condensate collection and pumping systems, and groundwater monitoring networks.    Additionally, Venture has started providing a wider range of O&M services specifically for bio-digester gas to high BTU gas plants.
Select Case
Ashland, Kentucky, U.S.
4,500 SCFM LFG to High BTU upgrade facility using membran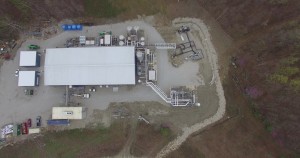 e technology for CO2 rejection, and PSA technology for N2/O2 rejection.  After serving as the EPC, Venture was awarded a 10-year agreement for the operations and maintenance of the GCCS and LFGTE facility.