Venture Careers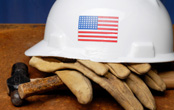 Venture Engineering recognizes that in order to better serve our clients, we need to employ the best and the brightest engineering professionals. Please send us your full cover letter and resume (instructions on the right) so we can consider how your talents will best fit our team.
We are accepting resumes for the following positions:
Career Openings
Application Directions
Email, mail, or fax your full resume to the contact information below.
Mailing Address
Venture Engineering
Attn: Human Resources
100 Global View Drive
Suite 600
Warrendale, PA 15086
Phone: 412-231-5890
Fax: 412-231-5891
Email Address